How much do your kids know about the amazing countries around the world? Everyone should be able to name the continents, find major countries on the map, and tell you some unique features for some major countries for kids like where are the Great Pyramids of Giza, what country is known for onion domes, where is the Eiffel Tower,what country has the famous Sydney Opera House, where is Big Ben, and more. We have lots of  free country worksheets printables, plus country coloring pages, handy printable maps for kids, and more to make learning about countries of the world for kids FUN for preschool, pre-k, kindergarten, first grade, 2nd grade, 3rd grade, 4th grade, 5th grade, 6th grade, and up!
Countries for Kids
Whether you are adventurous and ready to hop on the next plane to explore a new culture, or more cautious and a homebody- you can have fun learning about countries for kids from around the world with these free printable resources. These country worksheets and country studies for kids include over 30 countries from around the world including Spain, Germany, France, Argentina, Canada, Australia, Philippines, China, Japan, Vietnam, Russia, Costa Rica, Cuba, Mexico, Venezuela, and so many more. Learn about geography for kids with our printable world map for kids and teach about the 7 continents for kids. Whether you are teaching preschoolers, kindergartners, grade 1, grade 2, grade 3, grade 4, grade 5, grade 6, grade 7, or grade 8 students – you will find a fun country printable to make learning extra fun! From free printable passports for kids to geography worksheets.
Countries of the world for kids
Simply scroll below to find the resource (s) you'd like. Click on the underlined link and see more about that resource. Once on the individual post page, scroll to the bottom of the post, under the terms of use and click on the TEXT LINK that says >> _____ << and you are read to print our free resources!
Countries worksheet
We love using these Printable Passport for Kids! They help us to record the places we learn about and make it an adventure. The kids just love this simple idea to make it playful!
First of all, help kids learn about the way we organize all the countries in the world with this free printable Continents for kids book to read, color, and learn!
Then help kids learn where the major oceans are in these FREE Printable World Map for Kids. Plus kids can dive deeper into each continent and find the countries, capitals, rivers, and mountain ranges all around the world.
Plus younger kids starting to learn their place in this world will love these simle, expanding horizons activities:
Learning about countries activities
Country worksheets printables
Get 16 Country Studies in our store (pictured above). If you prefer you can grab our various free printable country studies following the links below. Each helps you take a closer look at the customs, culture, landmarks, flag, and map of the featured country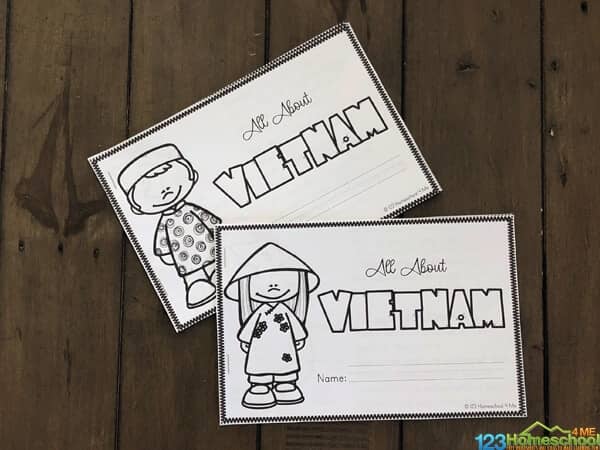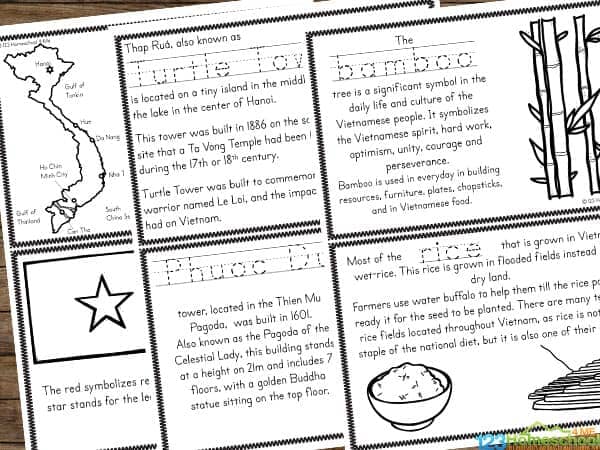 Countries worksheet
Greece for kids Mini Books to learn about mountainous country that includes thousands of islands, all of which are popular tourist locations.
India for kids printable book to learn about this country that is known for the Himalayas, the world's highest mountain range and the famous Mount Everest.
Iran for Kids country study for elementary age children to learn about this middle eastern country
Ireland for Kids book teaches kids about the European country known for historic castles and luck of the Irish
Israel for Kids to color, learn and read
Italy for Kids Printable Book discover the country famous for pizza, leaning tower of pisa, art, Venice, and more!
Japan for Kids Printable book takes you to the graceful island country in the pacific ocean.
Kenya for Kids Color, Read and Learn book will take you on a safari through an amazing country filled with wildlife
Mexico for Kids Printable book takes you to a Fiesta filled with colorful dresses, sombreros, and mariachi music!
Netherlands for Kids – Also known as Holland, get to know this charming country in Western Europe known for picturesque windmills, wooden, shoes, Amsterdam, beautiful fields of brightly colored tulips, and more in our free printable book to color, read & learn!
New Zealand for Kids country study to learn about the land of the long white cloud
Paraguay for Kids country study
Peru For Kids Printables Reader to learn about the history machu pichu civilization, llamas, Andes mountains, and more
Philippines for Kids – Color, read, and learn fascinating facts like the varied animals, hundreds of orchid varieties, beautiful beaches, and delicious fruit!
Puerto Rico for Kids is an archipelago in the Caribbean Sea with a magical landscape of waterfalls, mountains and tropical rainforests.
Russia for Kids – Learn about a European country with many exciting landmarks and places to visit such as the ballet, the Imperial Crown of Russia and Red Square in this free printable book.
Saudi Arabia for Kids Printable Mini Book
South Africa for Kids country study to learn about this beautiful African country
Spain for Kids Printable Book introduces kids to flamenco dancers, bull fighting, delicious paella, and more!
Sweden for Kids – No prep way to help teach students about countries around the world including their way of life, the culture, landmarks and interests
USA for Kids printable book to learn about the third largest country in the world the famous Statue of Liberty, eagle, and more
Venezuela for Kids Printable Mini Book
Learn more about the rice fields of Vietnam as well as bamboo and basket boats with these Vietnam for Kids free mini books.

Country Coloring Pages
Read, Color and Learn about 36 countries around the world with this Around the World Coloring Book. Of check out the following individual FREE printable Country Coloring Pages below. Each pack has 6-8 pages of country coloring pages of traditional dress with traditional greeting, color the flag, label the map, customs, famous landmarks, and more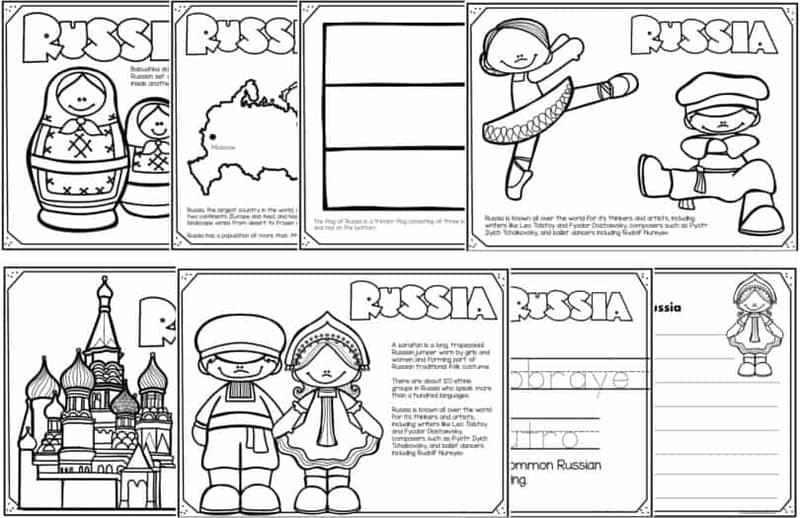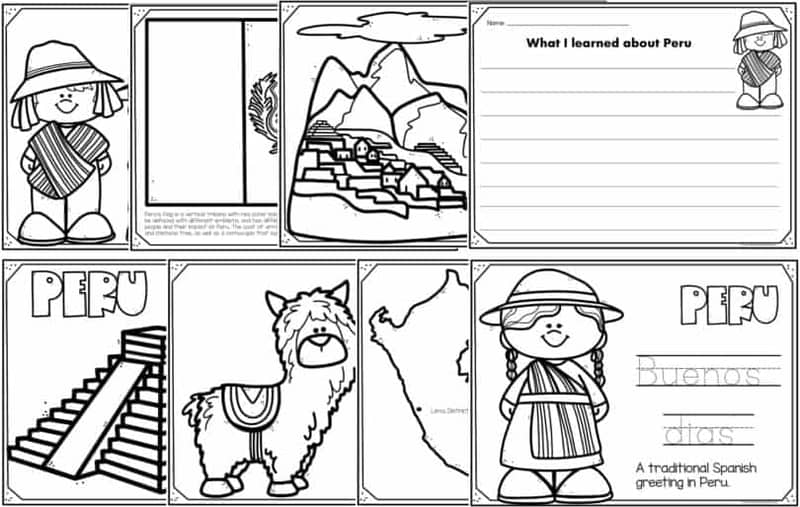 Countries around the world worksheets
Country Lapbooks
Countries around the world for kids
Now it's time to dive into the different cultures, customs, and beauty of other countries around the world. This Christmas Around the World study is perfect to start because it will give you a little information with a free printable and activity for each of the 40+ countries studied.
Or, if you are a Christian, you will love this Craft & Pray Around the World. It also takes a look at countries around the world, but also includes how to pray for the people that live there. A different country is featured every day with a unique, country themed ornament your family can make together.
Geography for Kids
    
History Lessons for Kids
Check out one of or MANY engaging, Free history lessons for kids or go to American History for kids including lots of fun, hands on activities and free printables
Looking for more fun, creative ways you can begin your free homeschool? We have over 1,000,000 pages of FREE Printable Worksheets including resources for: pre k worksheets, kindergarten worksheets, 1st grade worksheets, 2nd grade worksheets, 3rd grade worksheets, 4th grade worksheets, 5th grade worksheets, 6th grade worksheets, and more. Plus see our history lessons for kids, hands-on countries for kids, printable math games, language arts worksheets, sight word worksheets, free alphabet printables, and cvc word activities for kids of all ages!
In addition, don't miss our disney world planning and  kids activities filled with ideas for every holiday and season of the year!