Kids of all ages will have fun learning in February with these epic valentine science experiments. These valentine's day science experiments explore a variety of principles while sneaking in hearts, red and pink projects, and seriously fun valentines day activities for kids. We have fun valentine's day science activities for preschool, pre-k, kindergarten, first grade, 2nd grade, 3rd grade, 4th grade, 5th grade, and 6th grade students.
Valentines science experiments
The holiday of love doesn't have to be just about romance and candy. This Valentine's Day, make it all about science! These fun valentine's day science experiments will equip your kids with the basics of scientific facts, the scientific method, and allow them to have fun Valentine's Day fun at the same time! Try a few of thie Valentien science experiments this year, or try a whole week of Valentine's Day science and make it a theme all month long! These valentines science experiments are perfect for preschoolers, kindergatners, grade 1, grade 2, grade 3, grade 4, grade 5, and grade 6 students. So whether you want to make a working model of a heart, erup some valentine love potions, study chromatography, make a love volcano, or explore science in secret love notes – you will love this fun valentines date ideas.
February science experiments
Try these fun Valentine's Day science experiments today! Your kids will have a blast learning about science while celebrating the holiday of love.
Valentines day science experiments
Valentines Day Science
Valentines Science Experiments
Valentines Day Activities
Valentine's day science experiments
Valentines day chemistry experiments
February science activities
Valentines day experiments
Valentines Day Alphabet
Valentines Day Language Arts
Valentines Day Math
Valentines Day Crafts & Activities
Other Valentines Day Printables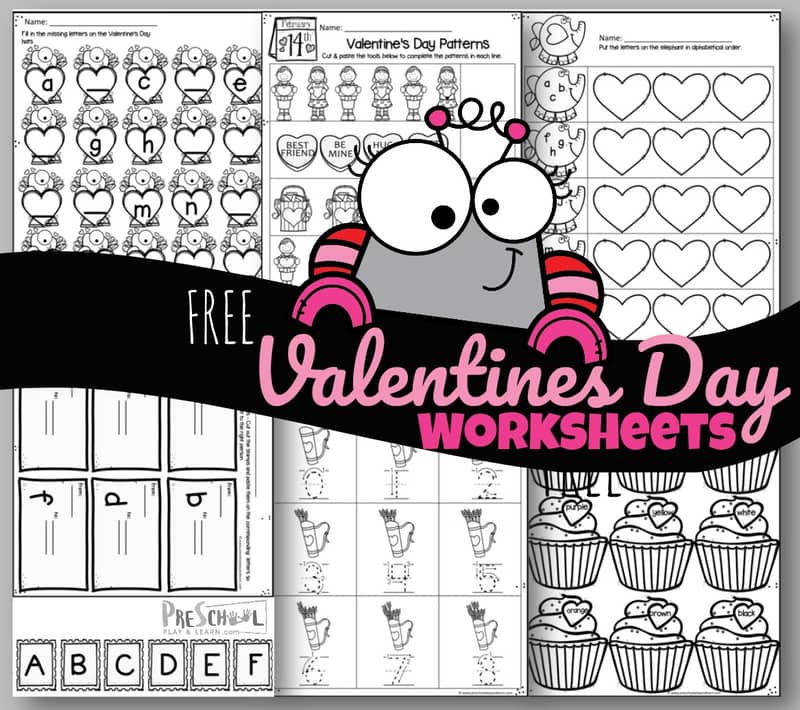 Practice a variety of math and literacy skills with these Free Valentine's day worksheets for preschoolers! There are over 30 different sucte, clever activities for Toddler, Preschool, and Kindergarten age kids!
Plus don't forget to grab these valentine books for preschool or take a peak at our Preschool Valentine Ideas or our Valentines Day Theme for Elementary age students.