This week I am sharing 12 Valentine's Day Crafts and Kids activities – perfect for a fun heart filled week leading up to February 14th!
Welcome to the TGIF Linky Party! Please grab a button below to include with your linked up post so others will find our party too. And as always a BIG thanks to everyone for linking up & sharing your creativity with the rest of us! I really enjoy seeing all your creative ideas every week.
Just click on any box below to see the entire featured post. If I featured you below,GRAB A BUTTON!!
Thanks for sharing your creativity with all of us! I look forward to browsing through all your amazing ideas! By linking up you give me permission to use a picture from your post to feature you. Pictures will only be used to feature you and will always contain a link directly to your blog.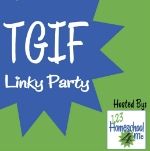 .mdauthor_info{
float:left;
width:550px;
padding:15px;
border:1px solid #ccc;
margin-bottom:15px;
margin-top:15px;
background:#75af50;color:#000000;
}
.mdauthor_info:hover{
background:#75af50;
border:1px solid #ccc;
-webkit-box-shadow:0px 0px 10px rgba(0, 0, 0, .3);
-moz-box-shadow:0px 0px 10px rgba(0, 0, 0, .3);
box-shadow:0px 0px 10px rgba(0, 0, 0, .3);
}
.mdauthor_info h3{
color:#000;
margin-bottom:10px;
}
.mdauthor_info h3:hover{
border : 1px solid #eeeeee;
-webkit-box-shadow:0px 0px 10px rgba(0, 0, 0, .3);
-moz-box-shadow:0px 0px 10px rgba(0, 0, 0, .3);
box-shadow:0px 0px 10px rgba(0, 0, 0, .3);
}
.mdauthor_photo{
float:right;
margin:0 0 0 10px;
}
.mdauthor_photo img{
border:1px solid #666;
-webkit-transition:-webkit-transform .15s linear;
-moz-transition:-moz-transform .15s linear;
-o-transition:-o-transform .15s linear;transition:transform .15s linear;
-webkit-box-shadow:0 3px 6px rgba(0,0,0,.25);
-moz-box-shadow:0 3px 6px rgba(0,0,0,.25);
box-shadow:0 3px 6px rgba(0,0,0,.25);
padding:5px 5px 5px 5px;-webkit-transform:rotate(+2deg);
-moz-transform:rotate(+2deg);-ms-transform:rotate(+2deg);
-o-transform:rotate(+2deg);transform:rotate(+2deg);float:left;
}
.mdauthor_photo img:hover{
background:#ffffff;
border : 1px solid #eeeeee;
-webkit-box-shadow:0px 0px 10px rgba(0, 0, 0, .3);
-moz-box-shadow:0px 0px 10px rgba(0, 0, 0, .3);
box-shadow:0px 0px 10px rgba(0, 0, 0, .3);
-webkit-transform:rotate(-1deg);
-moz-transform:rotate(-1deg);
-ms-transform:rotate(-1deg);
-o-transform:rotate(-1deg);
transform:rotate(-1deg);
}
ul.mdsocial{
list-style:none;
margin:10px;
overflow:hidden;
}
.mdsocial li{
float:right;
background:none !important;
padding:0 !important;
margin:0 8px;
}
.mdsocial li a{
display:block;
width:40px;
height:40px;
background:url("http://2.bp.blogspot.com/-IMM_B7aaLQA/T7ObAft4GbI/AAAAAAAADN0/mT6xK72Xe9I/s1600/social.png") no-repeat transparent;
text-indent:-99999em !important;
}
.mdsocial li a:hover{
padding:0 !important;
}
.mdsocial li.rssicon a{
background-position:0 0;
}
.mdsocial li.twicon a{
background-position:-50px 0;
}
.mdsocial li.fbicon a{
background-position:-100px 0;
}
.mdsocial li.gicon a{
background-position:-150px 0;
}
.mdsocial li.rssicon a:hover{
background-position:0 -50px;
}
.mdsocial li.twicon a:hover{
background-position:-50px -50px;
}
.mdsocial li.fbicon a:hover{
background-position:-100px -50px;
}
.mdsocial li.gicon a:hover{
background-position:-150px -50px;
}
.mdlinediv{
margin-top:25px;
height:0px;
clear:both;
display:block;
border-top:1px solid #fefefe;
border-bottom:1px solid #cccccc;
}
.mdemailbutton{
background:#f7f8f9;
background:-webkit-gradient(linear,left top,left bottom,color-stop(#f7f8f9,0),color-stop(#e9e9e9,1));
background:-webkit-linear-gradient(top, #f7f8f9 0%, #e9e9e9 100%);
background:-moz-linear-gradient(top, #f7f8f9 0%, #e9e9e9 100%);
background:-o-linear-gradient(top, #f7f8f9 0%, #e9e9e9 100%);
background:linear-gradient(top, #f7f8f9 0%, #e9e9e9 100%);
filter:progid:dximagetransform.microsoft.gradient( startcolorstr='#f7f8f9′, endcolorstr='#e9e9e9′,gradienttype=0 );
border:1px solid #ddd;
-webkit-border-radius:4px;
-moz-border-radius:4px;
border-radius:4px;
padding:6px 12px;
margin:0;-webkit-box-shadow:0 1px 0 #f9f9f9 inset, 1px 1px 1px rgba(223,223,223,0.4);
-moz-box-shadow:0 1px 0 #f9f9f9 inset, 1px 1px 1px rgba(223,223,223,0.4);box-shadow:0 1px 0 #f9f9f9 inset, 1px 1px 1px rgba(223,223,223,0.4);
color:#888;
text-shadow:0 1px 0 #fff;
line-height:1.2;
cursor:pointer;
font-size:13px;
}
.mdemailbutton:hover{
background:#f1f1f1;
background:-webkit-gradient(linear,left top,left bottom,color-stop(#f1f1f1,0),color-stop(#e0e0e0,1));
background:-webkit-linear-gradient(top, #f1f1f1 0%, #e0e0e0 100%);
background:-moz-linear-gradient(top, #f1f1f1 0%, #e0e0e0 100%);
background:-o-linear-gradient(top, #f1f1f1 0%, #e0e0e0 100%);
background:linear-gradient(top, #f1f1f1 0%, #e0e0e0 100%);filter:progid:dximagetransform.microsoft.gradient( startcolorstr='#f1f1f1′, endcolorstr='#e0e0e0′,gradienttype=0 );
text-decoration:none !important;
}
.mdemail{
clear:both;
width:250px;
margin:10px 0;
float:left;
}
.mdemailform{
position:relative;
width:250px;
margin:0 auto;
}
.mdemailinput{
width:200px;
height:18px;
margin:0 auto;
padding:8px 40px 8px 10px;border:1px solid #ddd;
-webkit-border-radius:4px;-moz-border-radius:4px;
border-radius:4px;font-family:georgia;
font-style:italic;
-webkit-box-shadow:1px 1px 2px #dfdfdf;
-moz-box-shadow:1px 1px 2px #dfdfdf;
box-shadow:1px 1px 2px #dfdfdf;
font-size:14px;color:#666;
}
.mdemailbutton{
-webkit-border-top-right-radius:4px;
-webkit-border-bottom-right-radius:4px;
-moz-border-radius-topright:4px;
-moz-border-radius-bottomright:4px;
border-top-right-radius:4px;
border-bottom-right-radius:4px;
-webkit-border-top-left-radius:0px;
-webkit-border-bottom-left-radius:0px;
-moz-border-radius-topleft:0px;
-moz-border-radius-bottomleft:0px;
border-top-left-radius:0px;border-bottom-left-radius:0px;
padding:9px;
position:absolute;
right:-2px;
top:0;
display:block;
line-height:16px;
}
.mdemailbutton{
padding:8px !important;
}
.mdemailform, .mdemailinput{
width:98% !important;
-webkit-box-sizing:border-box;
-moz-box-sizing:border-box;
box-sizing:border-box;
height:auto;
}

var ACE_AR = {Site: '877897', Size: '120240'};